Residential Trash, Recycle & Compost Bin Cleaning
AKA… We clean stinky trash cans so you don't have to.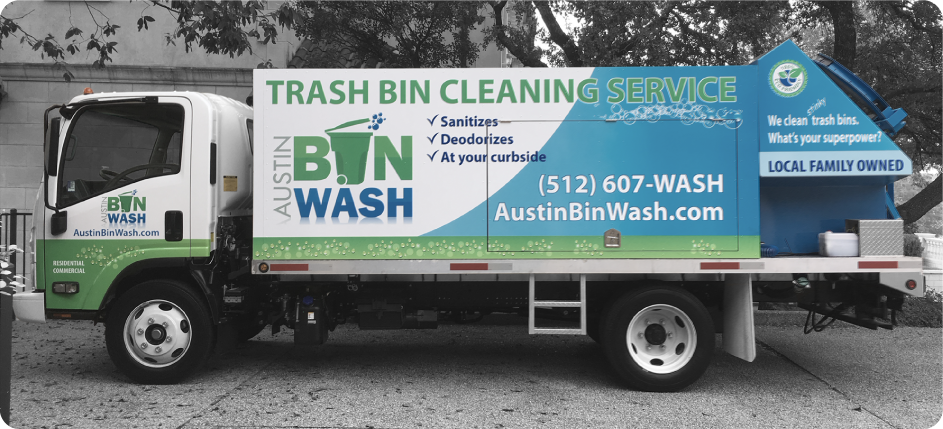 Eliminate the Risks of Dirty Bins
You probably don't think much about how dirty your bins are. Well…except for when you have to take out the trash. In the meantime, they're attracting unwanted pests and rodents and have become a breeding ground for some gnarly bacteria. Austin Bin Wash can get those stinky bins sparkling clean, sanitized, and deodorized with our eco-friendly process.
Why Clean Your Bins?
Good question! Bin cleaning and sanitizing leads to healthier, bacteria-free waste receptacles. Also? Eliminate the stink!
See How We Clean
Choose a Plan
Decide on the frequency of your bin washing service with a choice of plans.
View Our Service Plans
Try Austin Bin Wash!
With the many benefits of having clean bins, why wouldn't you sign up for a service plan you can cancel at any time?
Sign Up Today